Crime Scene
The Crime Scene Unit is a support unit within the Palm Beach County Sheriff's Office that operates 24 hours a day with three shifts of investigators that respond to crime scenes to preserve, document, collect, and process evidence. Crime Scene Investigators and Evidence Processing Technicians also provide in-house latent print and DNA processing of evidence submitted by sworn law enforcement personnel. Crime Scene Unit personnel are called upon to testify to their findings in court proceedings.
The Crime Scene Unit assists other local law enforcement in municipalities throughout the Palm Beach County area. In some instances, the Unit supports law enforcement agencies in close surrounding counties as well as federal and state agencies, including the Federal Bureau of Investigation, Drug Enforcement Administration, Bureau of Alcohol, Tobacco, Firearms and Explosives, US Secret Service, US Customs, Florida Department of Law Enforcement, Florida Highway Patrol, and the Florida State Fire Marshall's Office.
Crime Scene Unit personnel provide scene and evidence documentation through photography, videography, notes, sketches, and diagrams. Crime Scene Unit personnel encounter many different types of evidence and can process these items for latent prints by using various powders and chemical reagents. Potential DNA evidence is also collected through swabbing, cutting, and scraping. Crime Scene Unit personnel perform evidence collection and packaging of the following types of evidence: fingerprints, biological fluids/material, trace, shoe and tire impressions, and tool marks. Other specialized services offered by the Crime Scene Unit include blood spatter documentation, advanced search techniques using ground penetrating radar, and advanced measuring and diagramming using the Leica C10 scanner and associated software.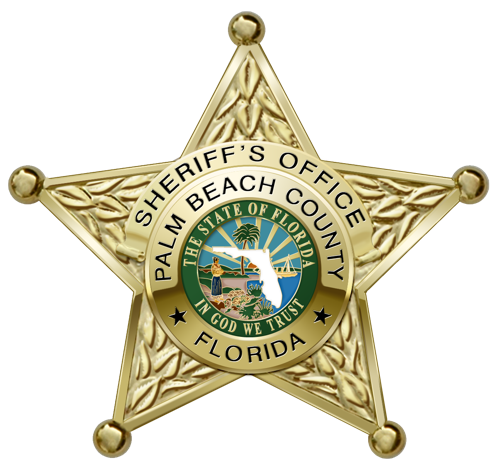 Forensic Sciences and Technology Facility
3075 Gun Club Road
West Palm Beach, FL 33406-3001
Telephone:
(561) 688-4262