Arrest – Suspect wanted for Stealing Groceries, alcohol from El Bodegon
PBSO
Update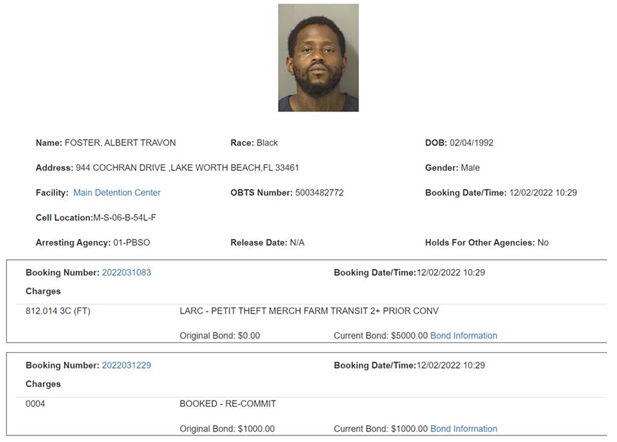 November 11, 2022
Suspect wanted for Retail Theft/stealing groceries and alcohol from a local El Bodegon Grocery Store.
When the male was challenged by management he insinuated he had a firearm then fled. The male had a tattoo of a "cross" on his cheek and was carrying a satchel style bag and a Bluetooth boom box with him during the incident.
This incident occurred on November 2, 2022.  El Bodegon Grocery Store is located in the1900 block of Lake Worth Road, City of Lake Worth Beach.
Anyone who can identify this suspect is urged to contact Crime Stoppers at 1-800-458-TIPS or you can remain ANONYMOUS by downloading our new app "PBSO" for your Apple or Android Smart Phone and using the "See Something" feature. The app can also be downloaded from www.pbsoapp.com.