Update – PBSO Investigates and overnight Double Shooting Resulting in a Homicide * Suspect ARRESTED
PBSO
UPDATE
The additional charges seen below are in regards to a total of four individuals "shot at or by" Travis Rudolph.  Two were struck by gunfire; one is still in the hospital, one is deceased and two were not injured.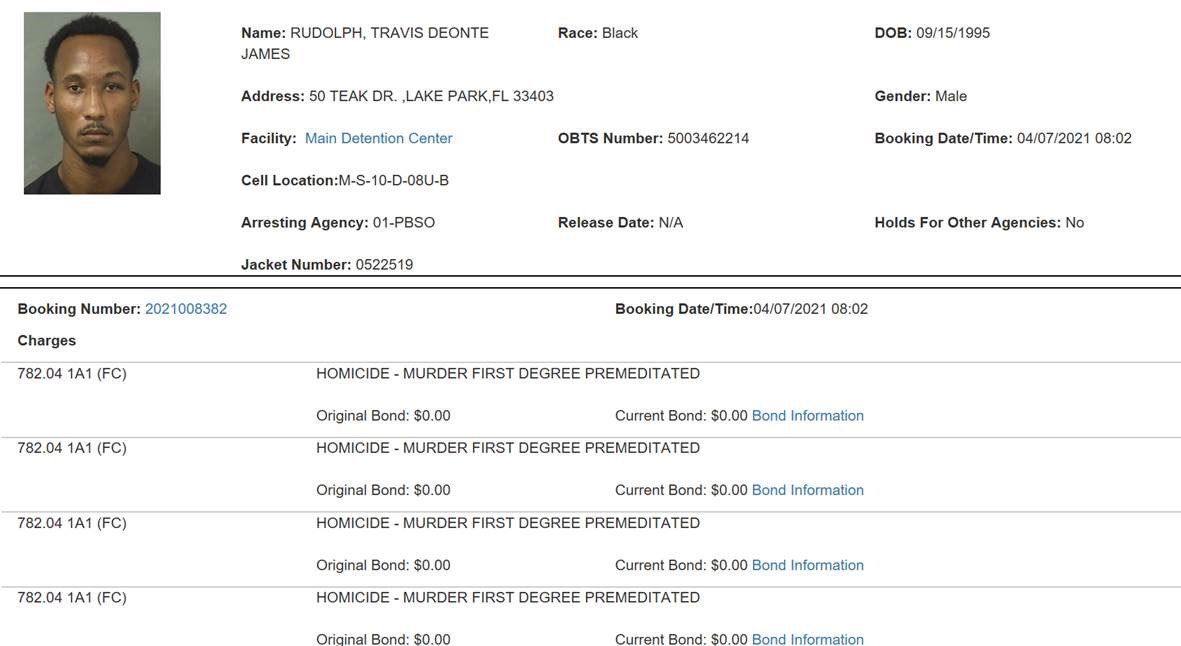 April 7, 2021
ARRESTED for First Degree Murder with a Firearm, and Attempted First Degree Murder with a Firearm
Shortly after midnight deputies responded to a double shooting that stemmed from an altercation in the 500 block of N Redwood Drive, Lake Park.  Upon arrival deputies learned that one male was transported to a local hospital for treatment and another male was located a short distance away deceased in the city of West Palm Beach.
Further investigation led to the identity of the suspect, Travis Rudolph, DOB: 9/15/1995. Rudolph was located, arrested and transported to the PBC Jail on charges of First Degree Murder and Attempted First Degree Murder.  NO BOND.
Rudolph will attend first appearance on Thursday, April 8, 2021.
###