Update – 3rd Arrest – PBSO Detectives Investigate "Shots Fired" at Bamboo Room in the City of Lake Worth Beach – 3.23.21
PBSO
3rd ARREST *
Upon conclusion of championship fight, the suspect urged two of 'Team MMA Cuba' fighters to enter the octagon (against MMA rules). Their actions angered the opposition causing numerous verbal arguments. The suspect and her husband, Yasmani Hernandez-Romero, began arguing with the opposing teams supporters. The suspect threw a chair across the room striking a MMA Judge in the face causing significant injury to his eye, eye socket, and internal damages.
On June 14, 2021, Estevez-Hernandez surrendered herself at PBCJ. PBSO Warrants Unit assisted with the arrest. Case is cleared by arrest.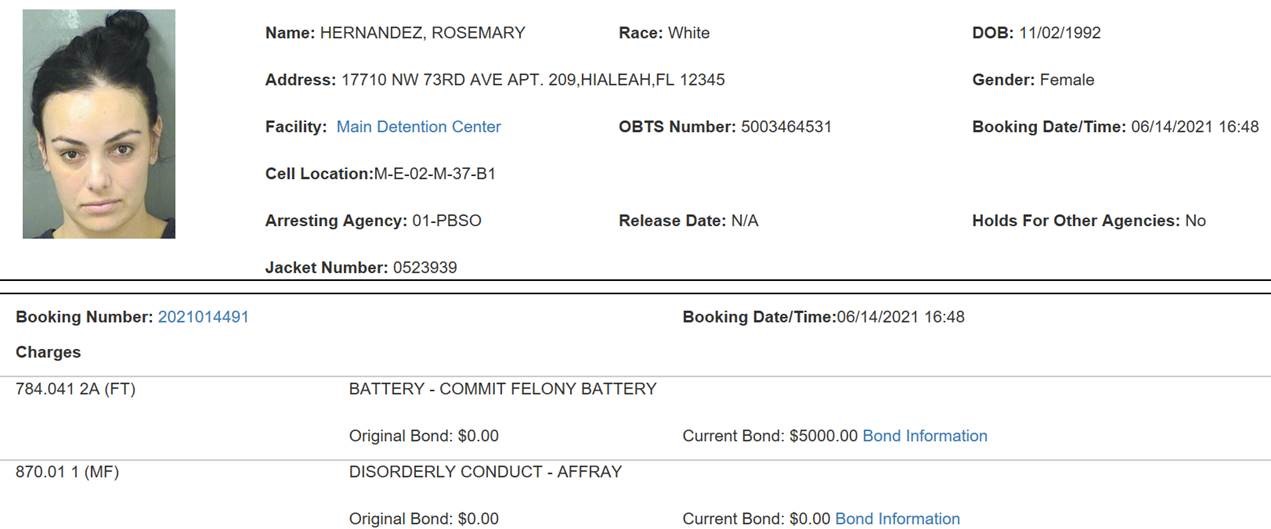 June 11, 2021
2nd ARREST *
Yasmani Hernandez-Romero was also involved in affray after the MMA championship fight concluded on March 20, 2021. The suspect was captured arguing, pushing, and fighting with oppositions supporters. He also smashed a glass hookah device on the back of a victim's head. Hernandez-Romero had to be physically controlled by security and removed from premise.  PBC State Attorney's Office issued a warrant for Disorderly Conduct – Affray.  Today, PBSO Warrants Unit arrested Hernandez-Romero on the charges below. 

UPDATE * ARREST *
June 10,2021
Antonio Montes De Oca Hernandez, DOB: 7/16/64 of Hialeah, Florida, was arrested for his involvement in the Bamboo Room shooting on March 20, 2021.
Background:  Hernandez was involved in affray after championship fight concluded. After slamming folding chair over uncooperative victim's back, suspect removed handgun from wife's purse then fired one round into air. Suspect's actions caused widespread hysteria and further injuries to bystanders.  An arrest warrant for the charges of Shooting into a Building and Affray was obtained through the PBC State Attorney's Office.  On Saturday, June 5, 2021, PBSO Warrants detectives requested assistance from Hialeah Police Department.  Hialeah PD apprehended Hernandez without incident.
Hernandez is currently being held in the Dade County Jail on Palm Beach County charges of,  'Shooting into Building' and 'Affray'.
More arrests to follow.
March 23, 2021
UPDATE * 
Detectives are SEEKING TO IDENTIFY the male pictured below. The male is believed to have discharged a weapon inside and outside of the Bamboo Room on Saturday, March 20, 2021.
Anyone that can identify this male is urged to contact Crime Stoppers at 1-80-458-TIPS.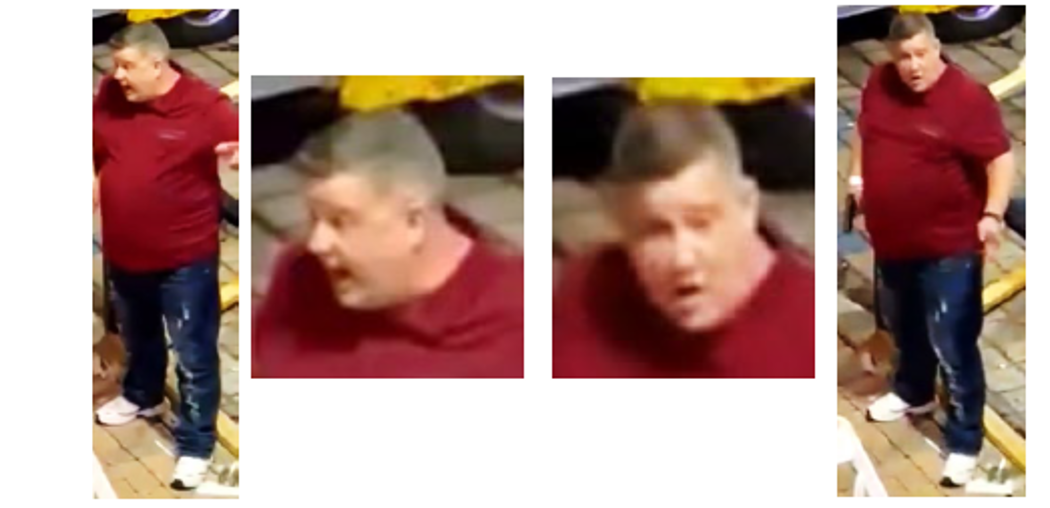 Media Advisory
Date:           Saturday, March 20, 2021
Time:          11:00 pm
Location:    Bamboo Room, 25 South J Street, City of Lake Worth Beach
Deputies responded to shots fired at the Bamboo Room in the City of Lake Worth Beach.  Upon arrival, deputies learned a MMA (mixed martial arts) fight had just taken place and at the end of the MMA fight a large brawl took place resulting in several individuals sustaining minor injuries and at least two gunshots fired into the air.  No gunshot victims were located.  PBC Fire Rescue treated all individuals that sustained any injuries.
The motive for the discharge of a weapon and suspect information is currently under investigation by detectives from the PBSO.
More information will be released when it becomes available.  In the meantime, anyone with information is urged to contact Crime Stoppers at 1-800-458-TIPS.
###