---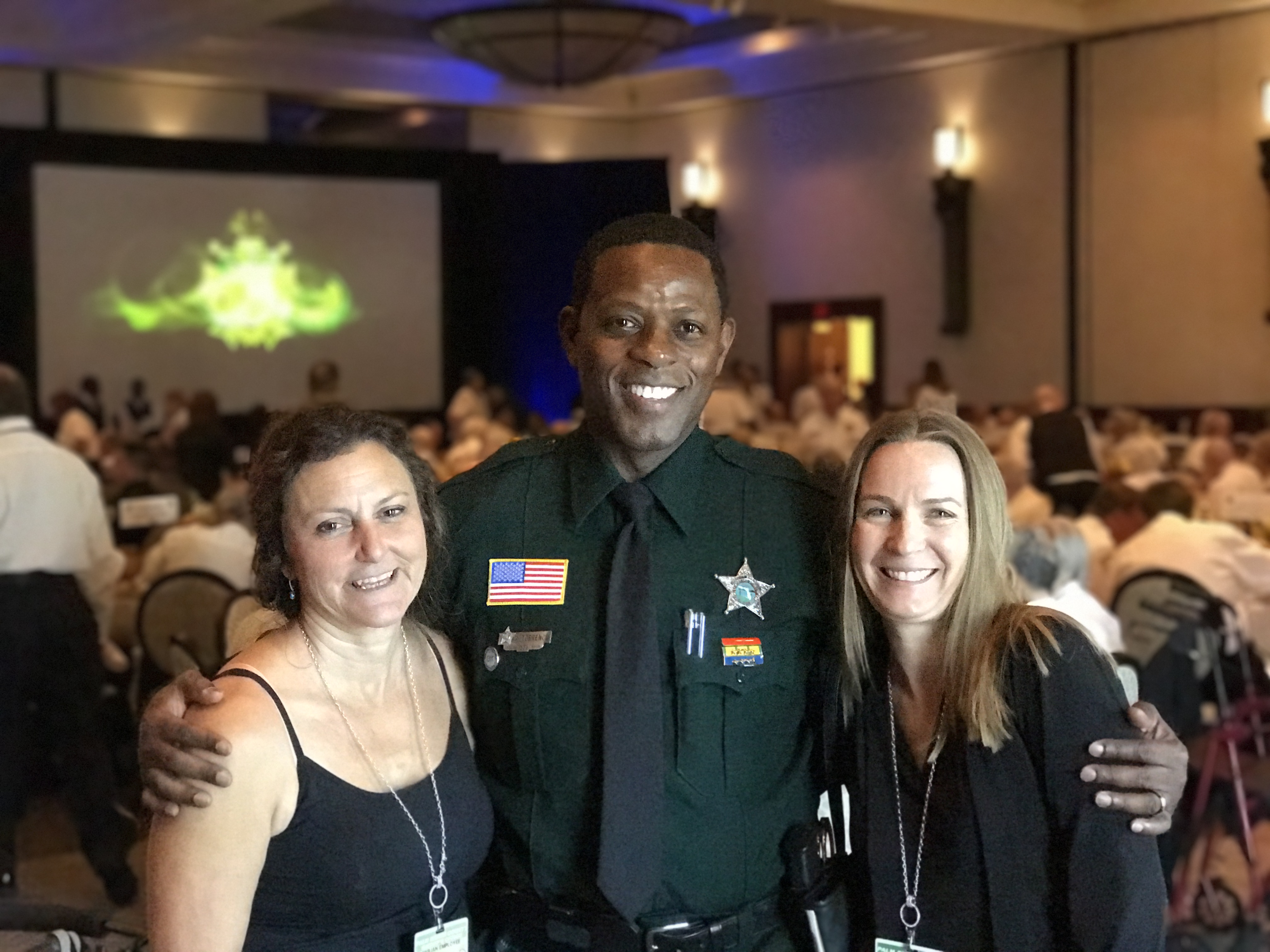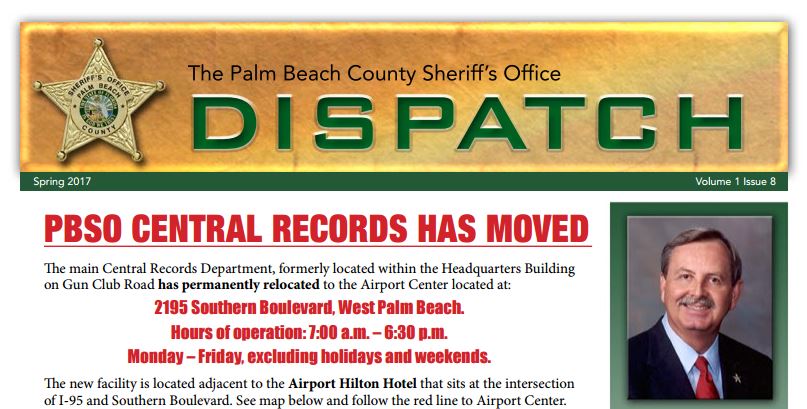 Teri Barbera
Teri Barbera, Bureau Director/Public Information Officer , is a 27 year veteran of the Palm Beach County Sheriff's Office. She has worked in various divisions at the Sheriff's Office including, Booking/Inmates Records, Work Release/In-House Arrest, Corrections Administration, Off Duty Employment, Human Resources and Media Relations. Teri has spent the majority of her career in Media Relations.
In 2008, Teri was selected by Sheriff Ric Bradshaw to head the Media Relations Office. She is currently the Bureau Director/Public Information Officer. The Media Relations Bureau is comprised of public information, social media, visual media and graphics.
Teri is the President of CO-OP. A group designed to improve communication and develop professional relationships among governmental agencies and the media. The members include Public Information Officers from city, county, state, and federal law enforcement agencies, fire rescue departments, hospitals, courts, health organizations, emergency management, local utilities, city and county governments, and the print and television media.
In 2011, Teri joined the board of Family Promise of North/Central Palm Beach County, Inc.
In 2013, Teri joined the board of 211 Palm Beach/Treasure Coast.
In 2014, Teri became a member of 100+ Women Who Care South Florida.
Teri holds a Bachelor of Public Administration, Magna Cum Laude, from Barry University. She is currently enrolled at Barry University working on a Legal Assistant Certificate. Teri is married to Nick and has two daughters, Britany, 26 years old and Brooke, 20 years old.
Mission Statement
The mission of the Media Relations Office is the retrieval and dissemination of accurate police related information in accordance with Florida law and criminal and investigation needs of the agency.
Overview
The Media Relations Division primary function is to review and gather information of public interest for release to the news media and serving as liaison to the general public.
The Sheriff's Office Policy is to cooperate fully and impartially with accredited representatives of the news media in gathering and disseminating factual information, pursuant to Florida Statutes where such activities do not subvert the ends of justice infringe upon rights of privacy, or upon individual rights to a fair and impartial trial.
Through continuous contact with the news media, members of PBSO Executive Staff, and employees of PBSO, we are able to disseminate information that meets our statutory internal guidelines.
To reach the Media Relations Office, call (561) 688-3080 or e-mail us at MediaRelations@pbso.org.
After regular work days and hours, please use the on-call media relations number 561-644-7117 
Newsletter
To receive regular updates via the Media Relations Division's Dispatch newsletter, please "subscribe'.  Don't worry, we will never send you spam and you can always opt-out from the mailing list.
Subscribe:
Get our news delivered to your inbox.
Palm Beach County Sheriff's Office in PARTNERSHIP with Palm Beach County Fire Rescue and the Drowning Prevention Coalition of Palm Beach County HONORED four year old Steven Shore with a Live Saving Award.
Steven was swimming in his grandparents pool in June when his 4 yr old friend suddenly started struggling in the deep end of the pool. Steven who had taken swimming lessons since age 2, coached his friend while he paddled over to the deep end. There he grabbed her and floated to the edge. One hand kept her head above water, the other hand held the side of the pool.
Steven saved his friends life and prevented a 911 call.