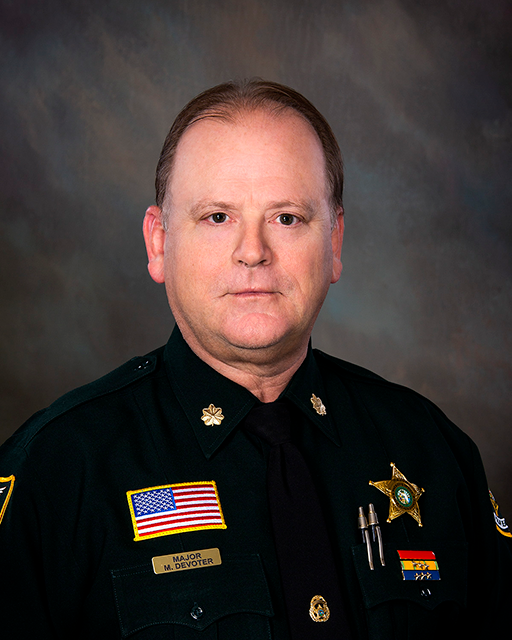 Meet Major Michael DeVoter
Major Michael DeVoter
is a dual certified Corrections professional with more than 25 years of public service. He joined the Palm Beach County Sheriff's Office following honorable service in the Persian Gulf as a member of the United States Army.  Major DeVoter has progressed through the ranks becoming the commanding officer of the Security Bureau of the Department of Corrections in 2019. The Security Bureau consists of the Main Detention Center, West Detention Center and Central Detention Center (currently closed).
Major DeVoter earned his Bachelor of Arts degree in Criminal Justice from Florida Atlantic University and Masters in Public Administration from Barry University.  He is a graduate of the National Jail Leadership Command Academy, as well as maintaining certifying manager credentials with the American Correctional Association and the American Jail Association.
Major DeVoter spent his formative years in Boca Raton Florida and is happily married to Dawn for over 25 years.