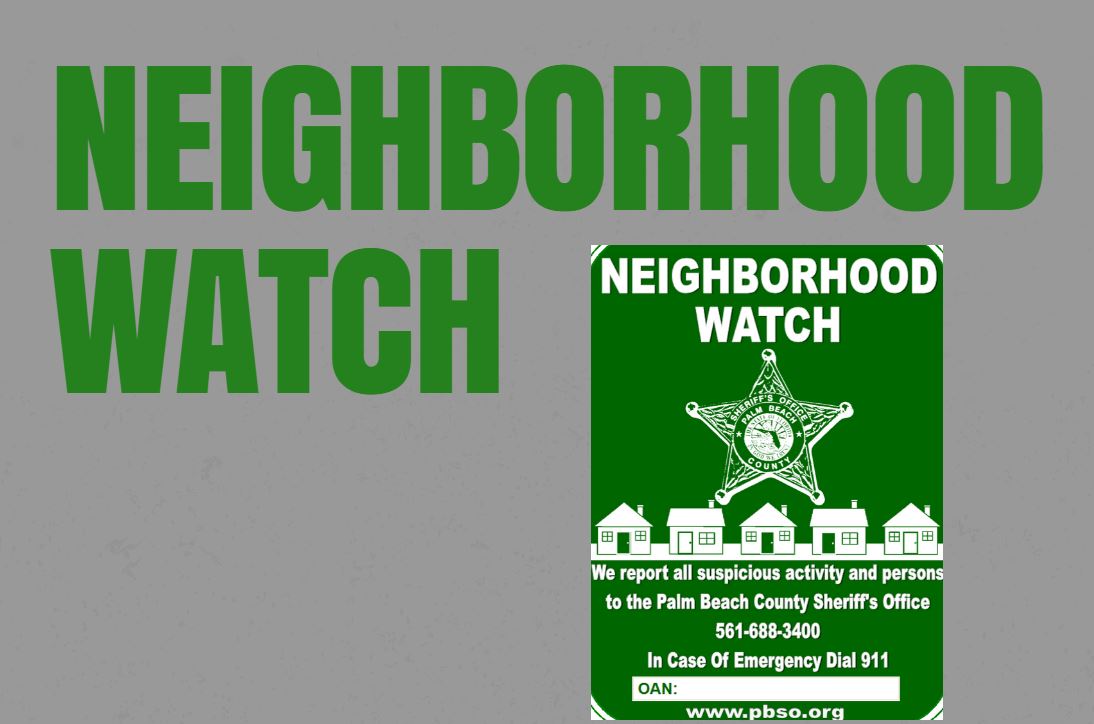 Citizen participation is one of the most effective tools against crime because the job of stopping Burglary, Larceny or Criminal Activity is impossible for the Sheriff's Office to accomplish alone. Neighborhood Watch is a network of neighbors trained by crime prevention officers in home security, recognition and identification of suspicious persons and/or activity.
Neighborhood Watch is an "observe and report" type of program. Neighborhood Watch members are encouraged not to stop and question people, but to observe and report their observations to the Sheriff's Office and a trained officer will respond and investigate the incident.
A member of the Palm Beach County Sheriff's Office Threat Assessment Unit will assist any community wishing to start a Neighborhood Watch. A community representative is required to manage the program. The Sheriff's Office will assist with training and fill in as speakers on crime prevention topics at regular meetings. Watch groups are encouraged to invite other organizations to speak and share their resources. New Neighborhood Watch groups are provided 2 Neighborhood Watch signs.
For more information contact our Threat Assessment Unit at 561-688-4853.