Welcome to the District 8-Wellington website. My name is Captain Rolando Silva and I am honored to serve as the District Commander for District 8 – Village of Wellington. I am confident you will find this website to be user-friendly and full of information that will help keep you and your family safe. When the Village of Wellington was incorporated in 1996, District 8 – Village of Wellington became the Palm Beach County Sheriff's Office first "contracted policing district."
The Village of Wellington encompasses over 49 square miles in central Palm Beach County and has a population of approximately 65,000 residents. Wellington is a community that prides itself on planned growth, pristine neighborhoods, dedicated service, and commitment to its residents. One of the unique flavors of Wellington is a diverse recreation program and world-class equestrian activities including Show Jumping, Dressage, and Polo.
Our team at District 8 is fully committed to problem solving at all levels through traditional and non-traditional strategies. We work in partnership with the community and our government stakeholders to address crime and quality of life issues in the Village, and we continually look for ways to provide law enforcement programs that are tailored to meet the specific needs of this community. Our 74-member District 8 team contains 68 sworn and 6 non-sworn staff.  The sworn staff is comprised of 1 Captain, 1 Lieutenant, 7 Sergeants, 38 Patrol Deputies, 5 Street Team Deputies, 5 Community Policing Deputies, 1 Crime Prevention Deputy, 4 Detectives, 2 Commercial Motor Vehicle Deputies, 2 Motorcycle Units and 2 Traffic Cars.  The 6 non-sworn staff include 2 Administrative Secretaries, 1 Clerical Specialist, 1 Analyst, and 2 Community Service Aides.
Please feel free to come by and visit your district and meet us in person. Our administrative offices are located at 14000 Greenbriar Blvd, right in the heart of the Village. Thank you for visiting the District 8 website and if I may be of any assistance to you, please feel free to call me.
Warmest Regards,
Captain Rolando Silva
Contact Info:

14000 Greenbriar Blvd.
Wellington, FL 33414

If you need a deputy to respond or to report a crime, call 561-688-3400.
If you would like to file a report online, click here:  Online Reporting
If you need a copy of a report or to make a records request, click here: Central Records
To place your home on House Watch, click here: House Watch
To contact the Wellington sub-station, open during normal business hours:
Main Phone:
(561) 688-5447
Fax:
(561) 688-5440
Community Resources & Links
Active Shooter Training Video
In light of the tragic events, we want to remind everyone what they can do during an Active Shooter situation.
Latest News in District 8: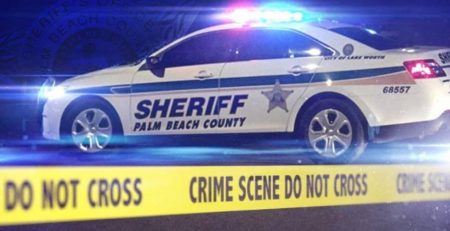 Update: The family has rescinded Marys's Law.
The victim has…
read more