Dorian Bahamas Relief
PBSO
Sep 19, 2019
The efforts for our neighbors in the #Bahamas continues. Our deputies did some shopping for #HurricaneDorian victims.
For those who want to help, we're holding a Relief Drive this Saturday, September 21st from 10am to 4pm at Lake Lytal Park. Together we can make a difference!
Sep 13, 2019
Our Deputies used money donated by the Palm Beach County Sheriff's Foundation to help those who are here from the Bahamas. We were overwhelmed with their gratitude and positivity to spite their current situation.
Sep 12, 2019
The Palm Beach County Sheriff's Foundation is donating $2500 in gift cards for over 80 Bahamian evacuees. Many were left homeless after hurricane Dorian, we want them to know Palm Beach County is here for them.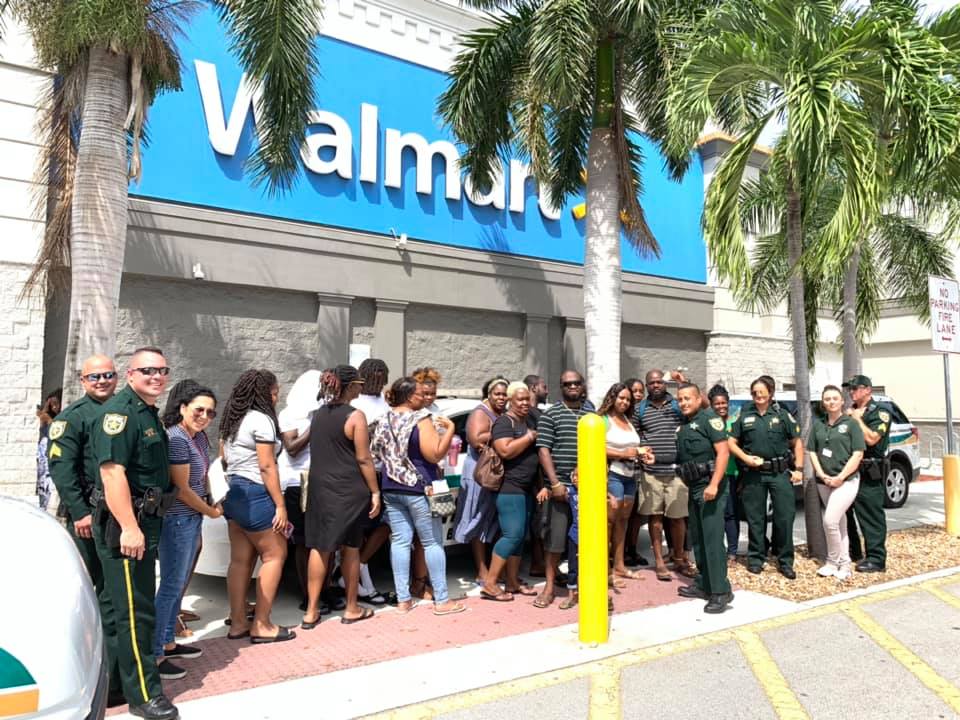 Sep 10, 2019
The Bahamas relief effort continues. One of our deputies & his Legacy Fishing Apparel team filled 2 boats with generators, window AC units and a lot of supplies for hurricane Dorian victims. Off duty or on, local or not, we are here to serve.
Sep 9, 2019
The Bahamas needs our help & together we can make a difference. We partnered with Carnival & Tropical Shipping to collect & ship donations to our brothers & sisters affected by hurricane Dorian. Some of the items we can help them with are non-perishable foods, hygiene kits, bottled water, first aid items, towels, and cleaning supplies.