Welcome to the official website of PBSO. I sincerely hope you will find the information you are looking for as you explore the many services we provide to the public.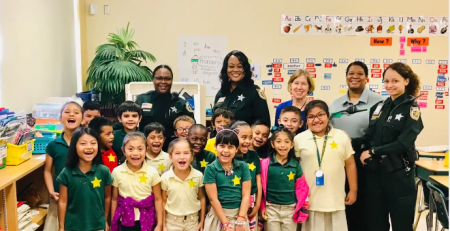 PBSO West Detention Center deputies attended Career Day at…
read more
29 Years ago, on March 17th, 1990, Rachel Hurley, only 14 years old at the time, was brutally murdered in Jupiter Florida while with her friends at the beach. This is her story.
We Want to Hear From You. . .
When a complaint is received, every effort is made to ensure a thorough, timely, and fair investigation of the allegation(s) contained in the complaint.
See Something, Say Something
You are urged to report any suspicious activity that you may have come across. If this is a true emergency, please dial 9-1-1.