School Traffic Safety Unit
The School Traffic Safety Unit is comprised of 1 Sergeant, 4 Uniform Deputies and 300+ School Crossing Guards. School Crossing Guards are responsible for the safe crossing of thousand of students who walk or ride bicycles to and from school each day. The School Crossing Guards work in the best and the worst weather conditions ensuring the safe crossing of the children in Palm Beach County.
Although the school zones are clearly marked, many drivers fail to observe the safety regulations within the school zone and the children rely on the School Crossing Guards to stop the traffic flow in order to travel to and from school.
Who Are We?
The Palm Beach County Sheriff's Office would like to invite you to become part of our school Traffic Safety Unit by becoming a School Crossing Guard. Adult School Crossing Guards play an important role in the community by protecting the lives of school children who walk and bike ride to and from school. Crossing Guards also provide safety awareness and education to the children teaching them safe crossing techniques and educating them on the various pedestrian and bicycle safety laws. Our School Crossing Guards display a high level of competency and proficiency, serving as an inspiration to students, particularly those involved in school safety patrols.
We are seeking those who wish to serve their community, become actively involved in the school safety programs, and who would enjoy a rewarding job experience.
School Crossing Guard
Job Description: Responsible for the safety and well being of children while assisting them crossing the street.
Job Requirements: Must possess a High School diploma or GED. Must be at least 18 years of age, of good character, dependable, and have a neat appearance. Must be in good physical condition with the ability to see, hear and respond to children while in the performance of their duties. Must have the ability to recognize potentially dangerous traffic situations and warn/manager students in sufficient time to avoid injury. FDOT training course requires passing the field practical training with 100%. Ability to control a "STOP" paddle effectively to provide approaching road users with a clear, fully directed view of the paddle's message during the entire crossing movement. Ability to communicate specific instructions clearly, firmly and courteously. Able to speak, read and understand the English Language. Must possess an overall sense of responsibility for the safety of the students.
Job Location:  Various locations throughout the county.
Work Schedule: Consists of a morning shift and an afternoon shift based on school schedules. Double shifts (working two school posts) are available.
Salary & Benefits:
Starting salary is $37.23 per day for the morning and afternoon shift (3 hours per day approximately).
Florida Retirement System Benefits
Access to the "Wellness Center"
Symetra part time employee health insurance (Minimum Essential Coverage Plan) paid by the Sheriff.
How to Apply:
Go to www.pbso.org
Click on Careers
Look for "Recent Job Opportunities."
Look for "School Guard" under Job Title and click "Apply Now."
This will take you to the "Login" page.
Register with all your information.
Continue following the prompts within the iRecruitment system to complete your application.
Contact Information: HRCustomerService@pbso.org – Phone: 561-688-3540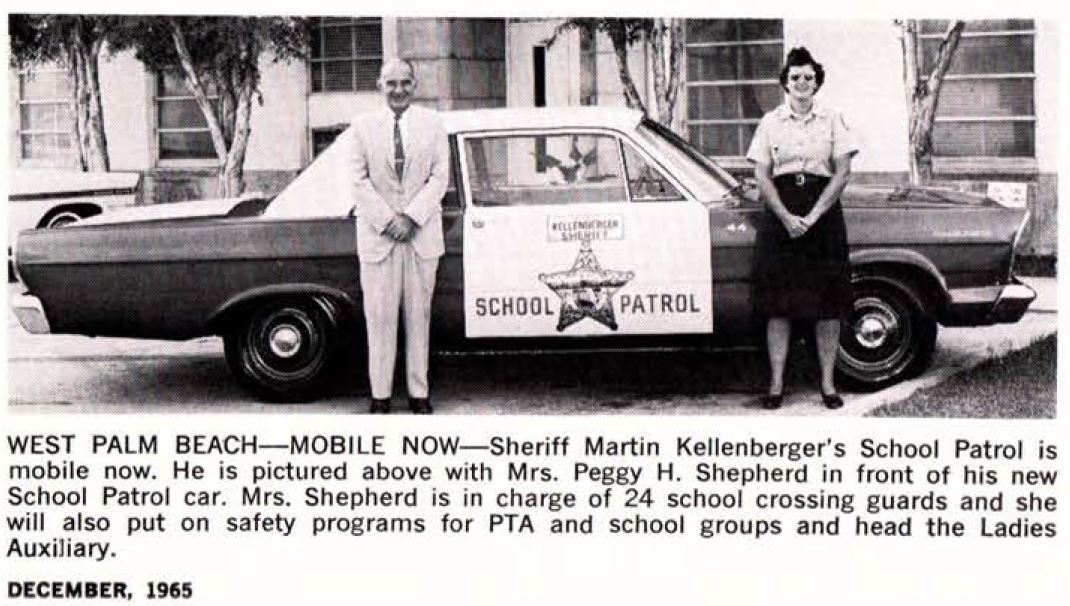 Contact Info:
3228 Gun Club Rd. West Palm Beach, FL 33406
(561)681-4500
Please use PBSO network login information: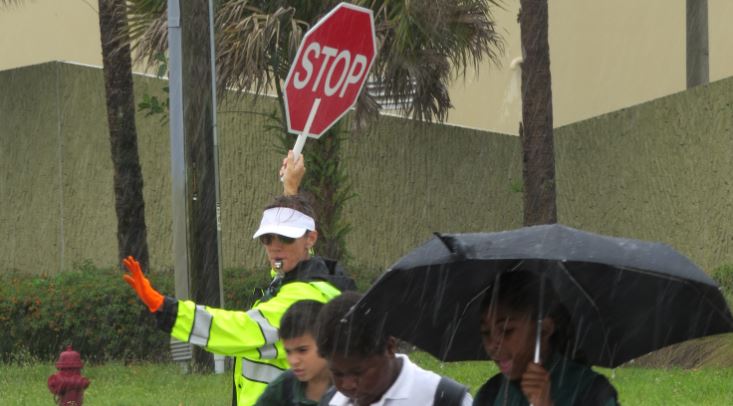 "Assisting the youth for a safer and happier school day."
– PBSO School Traffic Safety Unit
Crossing Guards are a vital part of the PBSO family. Using just a whistle, a vest and a stop sign they keep the children and pedestrians of the city safe.